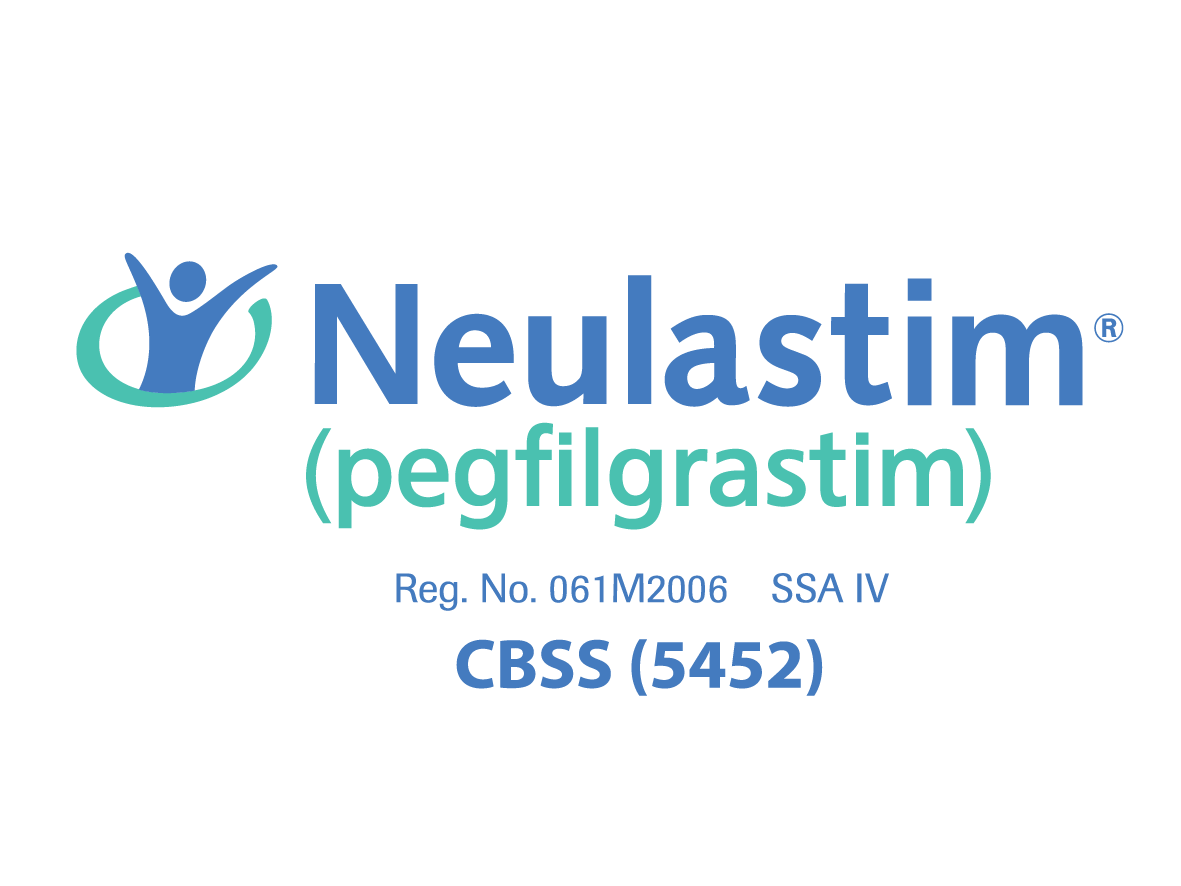 Está indicado para la reducción de la duración de la neutropenia, reducción en la incidencia de neutropenia febril y reducción en la incidencia de infección manifestada por neutropenia febril en pacientes con tumores malignos tratados con quimioterapia citotóxica (con excepción de leucemia mieloide crónica y síndromes mielodisplásicos).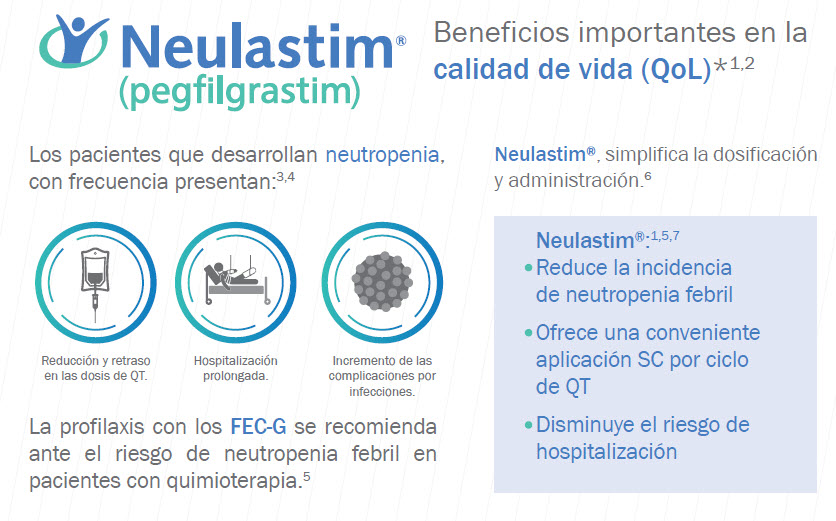 Referencias:
Green MD, Koelbl H, Baselga J, et al. A randomized double-blind multicenter phase III study of fixed-dose single-administration pegfilgrastim versus daily filgrastim in patients receiving myelosuppressive chemotherapy. Ann Oncol. 2003;14(1):29-35.
Ozer H. New directions in the management of chemotherapy-induced neutropenia: Risk models, special populations, and quality of life. Semin Oncol. 2003;30(4 Suppl 13):18-23.
Scialdone L. Overview of supportive care in patients receiving chemotherapy: antiemetics, pain management, anemia, and neutropenia. J Pharm Pract. 2012;25(2):209-221.
Lyman GH, Rolston KV. How we treat febrile neutropenia in patients receiving cancer chemotherapy. J Oncol Pract. 2010;6(3):149-152.
Aapro M, Crawford J, Kamioner D. Prophylaxis of chemotherapy-induced febrile neutropenia with granulocyte colonystimulating factors: where are we now? Support Care Cancer. 2010;18(5):529-541.
Petros WP. Introduction: pegfilgrastim, a new era in the management of chemotherapyinduced neutropenia. Pharmacotherapy. 2003;23(8 Pt 2):1S-2S.
Lee KH, Kim JY, Lee MH, et al. A randomized, multicenter, phase II/III study to determine the optimal dose and to evaluate the efficacy and safety of pegteograstim (GCPGC) on chemotherapy-induced neutropenia compared to pegfilgrastim in breast cancer patients: KCSG PC10-09. Support Care Cancer. 2016;24(4):1709-1717.
No. de aviso 173300202C6799